Fuure-proof business communication for voice, video chat & collaboration
Unified Communications from MDS Amiba integrates various applications like eMail, voicemail, auto-attendant and mobility functions to one holistic solution with one standardised user interface, no matter what device is being used. The joined work space can be used by mobile devices, computer-based terminals and contact centres alike.

Additionally, practical functions like the presence information can be integrated. This increases the availability of key contacts and automatic call forwarding can be maintained via different communication media.

The MDS Amiba cloud communication platform offers fully integrated solutions for realtime busy-lamp-field-displaying, softphone system clients and interfaces to support the connectivity of diverse applications from other vendors without compromise.
Easy usage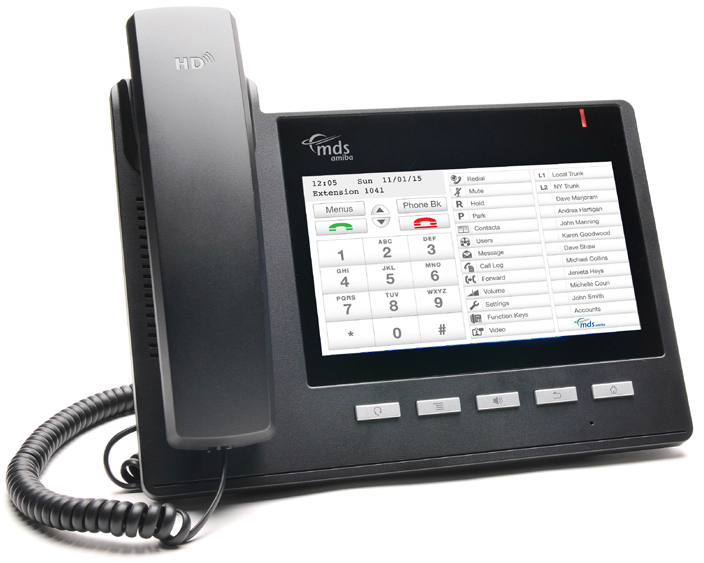 One intuitive user interface for all terminals: system clients for smart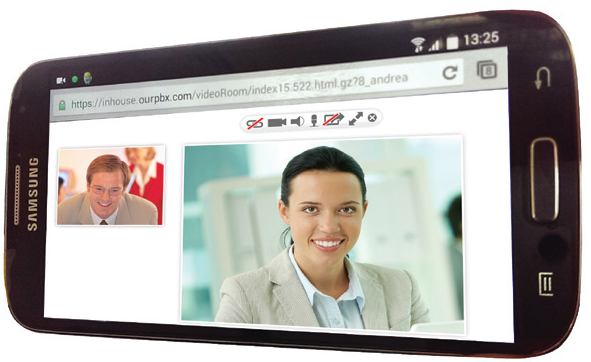 devices and Windows PC, user portal, desktop telephones.
Familiar and easy handling that will enhances productivity and simplify the communication to multiple contact partners.
Also available for Android-desktop telephones from other vendors.
Flexible and scalable - save time, energy and money
Add, remove or reallocate users at any time, day or night. Apply different functionality as the needs of the organisation change. Bug fixes and software maintenance are carried out for you automatically and are covered by the monthly fee .

The cloud-based communications server can be established and configured rapidly. There's no energy-consuming on-site box, thus avoiding capital expenditure. You pay only for the services you use each month.
Responsive design
The applications scale for best fit on the device being used.

This also benefits the handling of control functions and operating panels without restriction.

Maximum user capabilities in your hands.
Collaboration with screen sharing
Video conferencing and screen sharing available to all PC and Mac participants*; Android devices may see other parties shared screens, but cannot share their Android screen to other parties.
Instant messaging
Text chat is available to all users.

Chats cgan be stored and forwarded to all users.
Kommunizieren von jedem Gerät - überall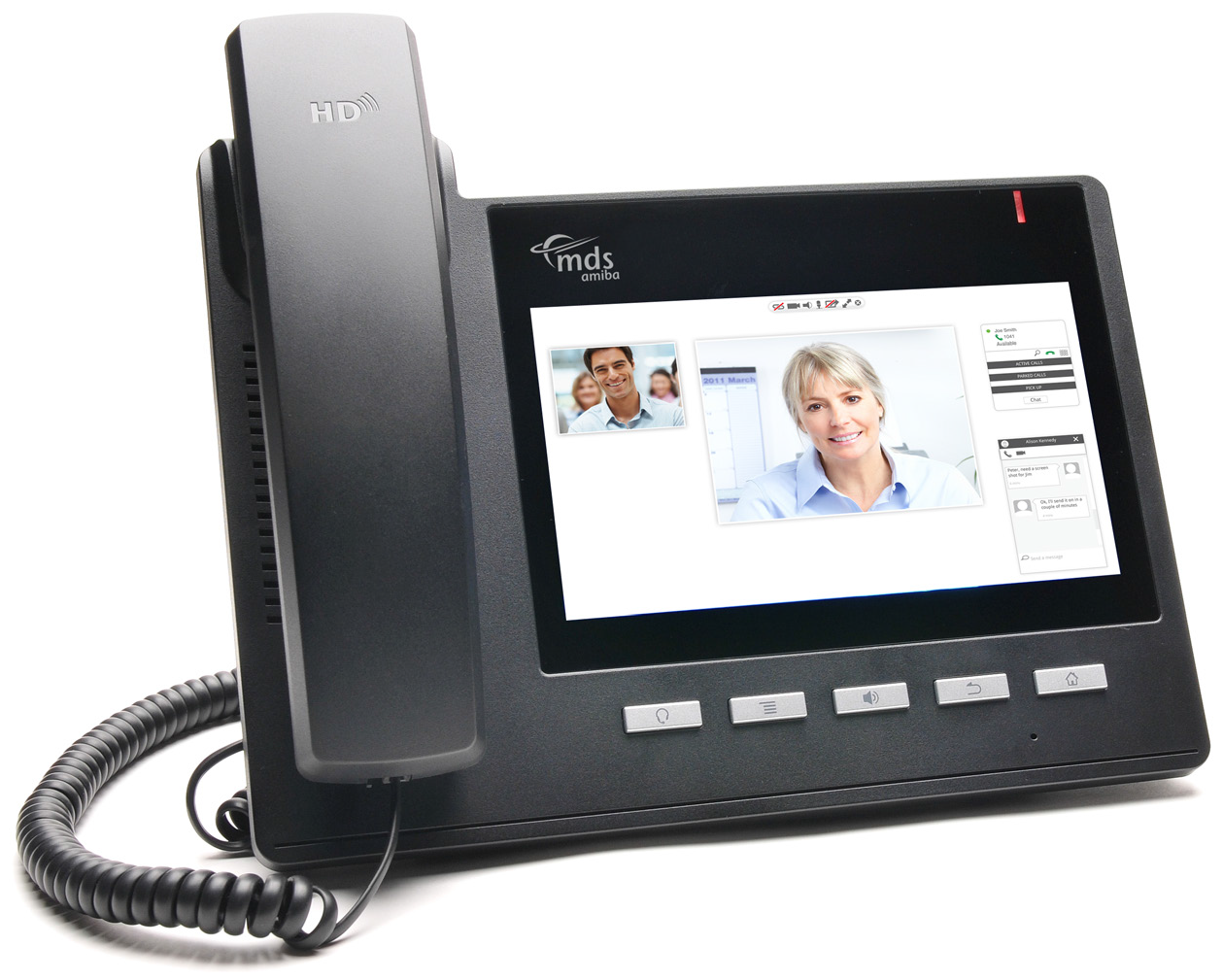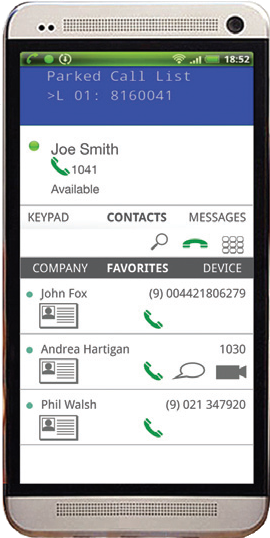 Smart phones and tablets (iPhones/iPads and Android devices), as well as Windows PC softphones and desk-top IP phones have full UC functionality once they have Internet access.
No matter where you are momentarily, you have the full service of the MDS Amiba communication platform in your hands, improving your availability and productivity.
Highly secure
The embedded Advanced Encryption Standard (AES) is used by state-run institutions with stringent requirements (e.g. police, ministerial departments, etc.) and is approved in the USA and the UK for the issuance of highly-confidential governing documents.
The integrated AES-encryption allows homeworkers and field staff to establish a secure connection to the MDS Amiba system without a costly VPN-infrastructure, giving full access to all functions of an extension, including busy-lamp field and other important features.

Every form of communication as well as the call management and the control functions are encrypted. The transmission of the subscriber-registration details are also fully encrypted.
Browser-based user portal
The user portal gives registrated users an overview about the status of all other subsribers (e.g. presence- & call information) – also for colleagues at geographically distributed sites or outside the office.

Easy handling of all telephony functions are provided via the user portal. Calls can be made via only one click as part of the click-to-call-functions.

Telephone settings and managing voicemail messages can also be carried out very conveniently.
Collaborative communications made easy – by MDS Amiba.